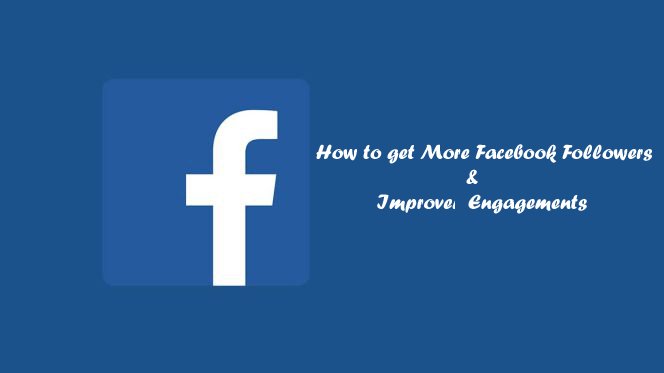 How to Get More Facebook Followers and Improve Your Engagements
Today, we are gonna outline some simple, efficient ways to help improve your Facebook performance for more followers, build engagement and get targeted traffic to your website.
Goal #1: Gain more Facebook Followers/Likes
People want more followers, right? I probably do not really need to tell you why you need more Facebook followers, unfortunately, in case you didn't know, followers and likes develop trust with people who take a look at Facebook Page before choosing a business.
Here are a few ways of getting there.
Facebook "Like" Campaigns.
You may have probably seen a Facebook "like" campaign earlier. A "like" campaign is really what it sounds like – an ad campaign on Facebook having the specific goal of assisting you to find more visitors who may be interested in your business and getting those kinds of people to like your Page.
It is usual to target interest-based audiences, but it is probably best to leave this to the social media advertising professionals. Otherwise, you will end up wasting money by aiming for the wrong people.
Invite people who have already liked your Facebook posts to like your Page.
It's so easy, and it can work since the people you're inviting are fully interested in your company. Here is how to invite those people who have liked your posts to like your Page:
Enter a recent post.
Click/tap your list of people who have liked (or reacted to) your post recently. You will see a screen that says "Invite to like [your Page]." Mine says "Invite to like Social Point."
See where it says invite? Click/tap that and start inviting people to get more likes. The other way is to Buy Facebook Likes Canada. This way, you'll not need to invite people.
When you have Facebook Pages Manager on your private phone, that can be done at night before you fall asleep. We've all different hobbies, I suppose.
Seriously, though, it is an extremely effective, fantastic way to get a lot more followers. Give it a chance. Let me know how it may work for you.
Add the Facebook "like" icon to your site.
Adding the Facebook "like" icon to your site prompts individuals who found you with a search to interact with your business on Facebook too – so it is a win/win.
You can even link to your Facebook Page in emails for driving more traffic like that. If your goal is just to get more Facebook Followers, you need to be linking to your Facebook Page whenever you can.
Goal #2 – Get More Facebook Engagement
Getting more Facebook engagements can be challenging. We all want to 'go viral', but most companies that focus on social media marketing may find that engagement tends to grow gradually the greater your work is for it.
In addition, getting viral is short-lived. It is much better to slowly increase engagement, instead of seeing one huge spike just to watch your engagement plummet and come back where it was before you got viral. Let's work steadily for increasing and improving your engagements
Here're a few ways to build Facebook
Post questions and let the people answer the questions in the testimonials.
Ask for likes and shares. It may seem easy, right? That is because it is. Request your followers to share and like your posts.
Try a contest. Ask followers to share and like a post to let them get a chance to win a coupon or discount.
Reply to comments on your posts. Do not forget to "like" the positive comments and resolve the negatives.
Share visual posts. Visual content gets more engagement as compared to text-only posts.
Be consistent. Because Facebook's specific algorithm favors friends over brands, you will have to post consistently to make certain that your posts have the best measure of being seen. Also, if you aren't posting regularly, your followers might forget you soon and some may unfollow due to inactiveness. Keep the business fresh in the minds of your followers by displaying up regularly in the Facebook Feed.
Try Facebook advertising to wider your reach and boost your engagements
Goal #3: Get Traffic to Your Website
Social media may be a fantastic way to get a lot more website traffic and drive individuals to pages in your site that can help your customers throughout the purchase process.
Here are some of those tips to do that.
Share updates in your business hours. Whenever you update your hours, let your Facebook followers know any change in your business. Create a quick post with a URL to the page on your website that may display business hours. Share your blog posts on Facebook. If you have a business blog, then share new posts with Facebook followers. Connect the blog post and write a caption about what it is.
Find a new product, service or menu item. Connect with the page on your website that homes that particular item and assist followers to know you have got anything new. Share your promotions. Powering a new promotion? Share a link to your landing page or coupon to notify your Facebook followers.
Add hyperlinks to your business website from your Page. You can include your website to Facebook and as well add links inside your 'About' and 'Our Story' sections, so why not take benefit of that.
Conclusions on Facebook Marketing
Anything you do with your social media marketing strategy, stay consistent. This is actually the most effective way to ensure you'll keep bettering your business's Facebook performance.