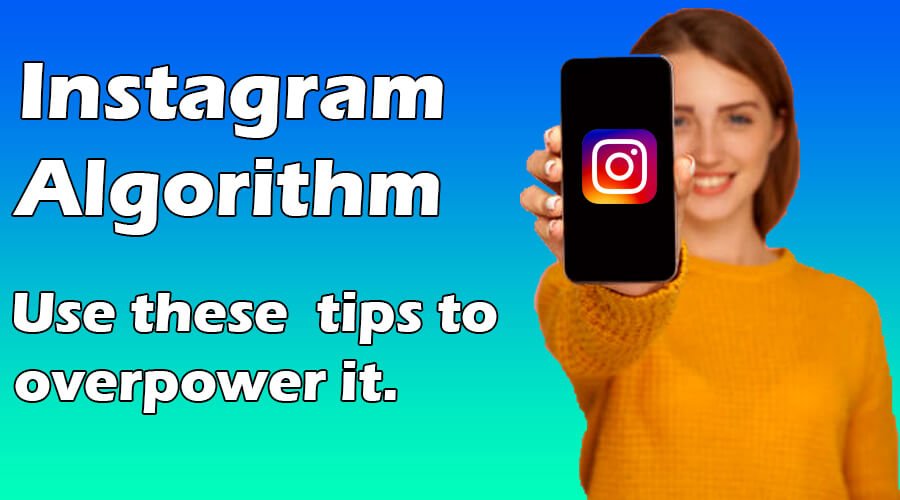 Instagram Algorithm: Use these tips to overpower it
You can't get past the Instagram algorithm whether you do professional social media marketing, buy Canadian Instagram followers, or use Instagram privately.
But how does the algorithm function for Instagram?
And what can you do to ensure that your posts appear in the Instagram Feed?
How does the algorithm function for Instagram?
The algorithm sorts the content for us, so we only see what Instagram thinks is relevant to us. The rest end up somewhere in heaven, not in your feed or on Instagram Live.
Anyone who believes they are highly resistant is mistaken! Other users do not see your posts, just as you do not see all content. And this is especially dangerous if you use Instagram for business or are a rising influencer. But how does Instagram decide on which of our posts to take priority?
False assumptions About the Instagram Algorithm
Some myths and theories are circulating on the internet because there is no official definition of the algorithm from Instagram, Facebook, and other platforms. Three of them, however, were officially denied.
The Stealth Banning
That contains the so-called stealth banning and the design to prevent your postings from being displayed if you regularly write in a spam-like manner, use bots, or a hacked Instagram account likes your posts. These practices did not section by the platform. Instead, your followers are more likely to turn away from you in frustration.
Instagram Stories, IGTV, and Live videos
It's an assumption that IGTV, stories, and live videos satisfy the Instagram algorithm is also incorrect, according to Instagram. Use these formats regularly to reach more people and expand your account. However, these formats are unlikely to play a role in the Instagram algorithm because they are not regular content on the platform.
Profile Authentication
Finally, the system does not favor verified profiles or commercial accounts. That gives you a sigh of relief because not everyone chooses a business account, even though it makes sense given the Instagram analytics that will be available. Furthermore, not all accounts are eligible for verification.
That is how you can fool the algorithm
You now have better guidance on how the Instagram algorithm works and which assumptions you can firmly discard. It's time to brighten up your Instagram feed and overpower the algorithm.
We've prepared a series of foolproof strategies for raising engagement and improving the relevance of your Instagram posts, which will come in handy when you decide to buy Instagram followers in Canada. As a result, the algorithm is impressed, and your posts are increasingly appearing in the feeds of other Instagram users.
Of course, all of these measures take some time. There is no gain without pain. Furthermore, it is always the combination of several tips that makes a significant distinction in the Instagram algorithm.
Tip # 1: Post emotional content to increase engagement
Essentially, this tip serves as the foundation for all following advice. An algorithm of Instagram posts that receives no comments or likes can ignore. As a result, your content must do one thing absolutely: it must inspire your followers and new users to interact with the content.
Does that appear to be a lot of work? That's right! But that shouldn't be an acceptable reason to bury your head stuck in the sand if you want to succeed on Instagram. So, how do you create good content that interacts with the other users?
People must be moved emotionally by your content. Make your audience laugh, smile, or even cry. That is how social media works: whether on Facebook, Twitter, or any other platform, viewers want to be engaged and emotionally touched. And that only works if your followers connect with your content.
Tip # 2: Post unusual images and storylines.
Be truthful and inventive! Instagram is a highly competitive platform, and you must attract new followers. It is not only feasible to report on your commitment to a cause or raise attention to an issue. It all starts with the motif!
All of the perfectly choreographed glossy photos are stunning by appearance. However, because so many accounts post these images, they quickly fade into the background. It's time to shake things up and surprise your followers!
Tip # 3: Post more videos
Of course, it's a photo-sharing platform. However, videos have grown in popularity in recent years. They're also a lot of fun! Record yourself playing the piano, your daughter playing in the garden, or your cat purring and sleeping.
Alternatively, you can promote a product, broadcast an explanation video, or send a video greeting to your devoted friends and followers. The options for transporting content are limitless.
Finally
Stay updated! If you follow our advice and integrate it into your approach! Nothing will stand in your way of success.
Check out our other blog posts for more great Instagram advice, like what are the best sites to buy Instagram followers in Canada?