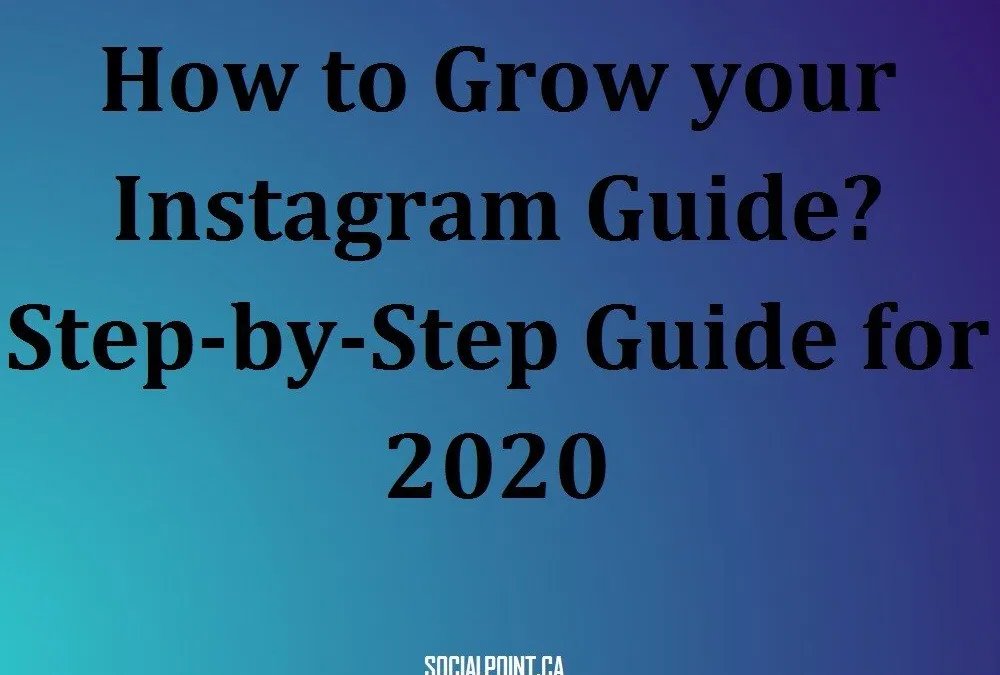 How to Grow your Instagram Account? Step-by-Step Guide for 2022
Many businesses are coming up with social media accounts to advertise and get more product sales. It's an ideal place to inform followers regarding the business and any promotions that are going on.
Since social media is becoming mainstream, some companies make an Instagram account and work with email promotions to advertise their social networking accounts. However, does this grow their number of followers?
Keep in mind that everyone has to begin somewhere. This article is here to give your ideas and information on how to grow an Instagram account. There's an assortment of ways to boost your followers on Instagram, but listed here are seven different ways that may help you plan and outshine the rest.
1. Identify Your Audience & Niche
This may seem totally obvious, but it's the one which people forget to try and do. Some individuals may think it's a waste of time using social media if their target market is adults, but that's not the case. Although Oberlo has verified that 71% of Instagrams 1B users are less than 35 years old, 29% of those 1B users are over 35. By going through some quick math, we are able to tell that 290 million of those users are older than 35 years.
So even if you're targeted audience is older people. There're still plenty of people to follow you on Instagram. Identify whom you want to follow you and post videos, stories, or photos according to your target audience. If you are able to identify your target audience, you may cater your Instagram to that audience and increase your followers.
Consider it this way: if your target market is young adults, then they will be expected to be friends with other young people. If they like posts on your Instagram or re-gram those posts, then others in the target audience will see it that will increase the odds of others following your Instagram.
2. Interact with Others on Instagram
Well, this one seems simple, it gives exposure to your Instagram profile and it'll get customers to follow you. Liking or leaving comments on other people's profiles will dispatch them a notification. If they get a notification, they might check your profile. People use social websites to interact with other people. It's a two-way street.
If you're just posting content and never interacting, you're will not do well in terms of growing followers. If you comment and get to know the community, others will do not forget that there's a real person behind that profile and they're very likely to follow you.
3. Choose Your Driver Strategy
Sometimes, one of the best strategies for growing your audience is not clear.
So what the heck is a Driver Strategy?
Yeah, I basically made that up. In a nutshell, all accounts are different and that works great for me does not necessarily mean it really works the best for you. It might take some experimenting to determine
What works best? For instance, you could potentially post some pictures and only get a few views, likes, and comments, and you could post a 1-minute video and get much more traffic to your profile.
It's should be remembered that Instagram gives a variety of tips to work with your followers – stories, photos, live, IGTV, videos, comments, likes and direct messages.
Because of this, test the waters with various methods to see the things that work best for your audience. It may be intimidating to try different approaches, but that's the advisable way to discover what will work.
4. Spend Some Time Understanding and Innovating
Some of the valuable tools a person has are time: it's mostly of the resources in life that can't be replenished.
So what?
Imagine your Instagram account as your business.
If a business is willing to give time thinking of ideas and solutions, that may put them prior to competition why should not you? I got to lead many different clubs at my college, so we would meet at least one time a week to train and discuss creative ways of solving problems and advance ourselves.
Since there were always lots of people associated with different backgrounds, everyone had dissimilar ideas and solutions that helped both out. It was common that new concepts that weren't considered or done before were born in an instant.
5. Host an Instagram Contest and a Giveaway
Everyone loves having the opportunity to win a product; this is especially true if there's nothing for them to lose.
Consider this: when people visit eating places, sometimes those restaurants will allow people to leave their business cards to initiate a drawing. They don't lose anything by going through it, so obviously they're going get their chances.
That is why Instagram giveaways are popular.
6. Leverage the competition Ad Spend
Wait… What? How can we do that? It is actually not a really complicated strategy, but definitely something I do not see quite a lot of people doing.
The idea is to locate competitors or accounts that promote their posts greatly towards the audience you're after along with him. The easiest way is to by developing a list of accounts you know can be your direct competitors. Then consider accounts that are followed by those who might be interested in your posts, services, and products as well. Instead of spending money on ads, you can buy followers for your account from a trusted site like SocialPoint.ca. It may cost low and take less time.
As an example, if you're selling fitness supplements then brands selling fitness clothes are an awesome match likewise.
7. Use Right Hashtags
Okay so might be hashtags even relevant anymore?
Hashtags are a good way to connect content to a specific topic. If plenty of people use a specific hashtag, it'll start trending and shall appear in the trending pages of social websites. On Instagram, you can use the search bar to identify new content they're interested in. In case your post is not tagged with a hashtag, you're significantly limiting your reach.
Moreover, people will actually follow certain hashtags for getting new content to their feed each time they go on a scrolling fest to spend time on Instagram.