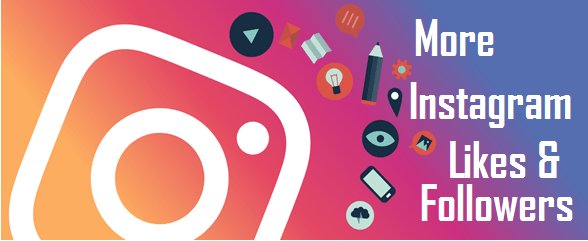 GET MORE INSTAGRAM FOLLOWERS: THE BEST METHODS (2022)
Instagram is an incredibly important and useful social network, for influencers and bloggers as well as for companies. In this article, I will tell you 9 effective Instagram tips for more followers and likes.
BEFORE YOU START WITH THE TIPS: WHAT BASICS DO I HAVE TO CONSIDER?
What are Instagram followers?
Instagram followers are registered users who follow your profile. As soon as you create a new post (post or story), users will see it in their feed (Instagram homepage).
My Instagram follower number is not increasing, what can I do?
It's not that easy to answer because there are many relevant factors for your growth! Read Our TOP 9 tips below.
Do I need these tips or should I just buy Instagram followers?
Of course! The Instagram algorithm is familiar to purchased followers and is likely to boost your profile for it: The result is more reach and heavy interaction rates.
9 KEY INSTAGRAM TIPS FOR MORE FOLLOWERS (2022):
Instagram Tip # 1: Beautiful Instagram pictures are the be-all and end-all
You have probably heard this tip many times because it is one of the basic building blocks for a successful Instagram account. But what are beautiful Instagram photos anyway? These are photos that on the one hand are simply of very high quality (i.e. well lit, not blurry) and that inspire users on the other. For me, this means making users want to start their own business on my channel and giving them valuable tips for this path.
Very important: In order to be successful quickly, a certain aesthetic is required on Instagram. Initially, it helped me to search for relevant photos in relevant hashtags. I collected these photos on a mood board (e.g. with a secret board on Pinterest) and then thought about WHAT makes these photos so popular. Inspired by these photos, I started posting similar content in my own visual language.
Instagram tip # 2: a harmonious Instagram feed
Once you've got the hang of creating beautiful photos for Instagram, you should start thinking about a consistent imagery. When I started Instagram, it was clear that pink and pastel shades should be my primary colours. My entire profile should radiate a bright, friendly atmosphere.
But it can also be very different for you: think carefully about what fits your blog or company. For example, is your colour green? Excellent! Then use green blobs in your photos again and again!
Instagram tip # 3: create engagement
I already confessed to you that at the beginning I underestimated exactly this point. I thought: "The work is done with a few nice photos, it" clicks "and followers grow on autopilot." At first, I really underestimated how important it is to answer comments and to write comments yourself under other pictures.
And again, I would like to be completely honest when I speak of growth to 100,000 subscribers within a few months and you ask yourself how I did it: especially at the beginning I commented and liked a lot on Instagram. Really, really a lot. That helped me to make other users aware of me. At some point, I reached a point where I was already well known in my little niche and no longer had to interact like crazy. In the beginning, however, it really took many hours of interaction before I could build a solid community. 
So : engagement on Instagram is at least as important as beautiful pictures. 
Instagram tip # 4: use the right hashtags
I know a lot of Instagram users who either have hashtags as irrelevant or use hashtags incorrectly. To be honest, I am always surprised how few Instagram users correctly recognized the potential of hashtags (including my Instagram beginnings, by the way!).
You use hashtags so that your pictures are ideally featured by the Instagram algorithm for 24 hours via the hashtag search. This means that many more users see your photo and become aware of you.
Note: Hashtag is not the same as Hashtag! There are big hashtags (e.g. #yummy, #food, #fashion, #ootd) and smaller hashtags (e.g. #milkshakes, #fashionblogger_de, #diyblogger). I have carefully researched hashtags for each of my image types (flat lay, food, DIYs). 
Now you are probably asking yourself the question: How do I research hashtags? You can also search for hashtags in the Instagram app.
How to find the right hashtags
Suppose I am a fashion blogger and now I give, for example. #fashionblogger_de a. Then I see related hashtags like #modeblogger and #modeblogger_de in the bar above. These hashtags are a bit smaller than #fashionblogger_de and this gives me a higher chance of being featured at the top of the hashtag. Nevertheless, the hashtags fit my niche perfectly and should, therefore, be used!
Instagram tip # 5: never neglect the caption!
Are you sometimes so unimaginative about Instagram lyrics? I openly admit: I feel the same way! Nevertheless: With texts, you can achieve a lot more than you think! Because my experience shows: Instagram users read the image descriptions very well and like to interact with the content.
Very important: The Instagram algorithm measures the number of comments and likes. This means that an image with a high interaction rate tends to be displayed and featured more often at the top of the feed. It is therefore extremely important to choose a caption that inspires and encourages the user to interact.
Instagram tip # 6: Post at the right time
I underestimated the point of the right time for a long time and often even posted it very late in the evening (where everyone is either sleeping or partying 😀).
Think carefully about when your target group is online. Are you a mom blogger and do you primarily address other mothers? Then you'd better post in the morning between 9-10 a.m. when the kids are in daycare or in the evening when the kids are already in bed. Are you addressing a very young target group? Then post only in the evening or in the afternoon (e.g. directly after school). 
Find the perfect posting time in your business statistics
If you have an Instagram business account (you can switch a private account under "Settings" by clicking on a business account), then you have access to valuable statistics! These show you when your subscribers are most active. From this, you can, in turn, conclude at which time you should post best. For me, it is between 6 and 8 p.m. 
Instagram tip # 7: use a call-to-action in which posts!
A call-to-action (CTA) means that you call your followers on to a specific action: for example. writing a comment, clicking your blog or participating in a giveaway. I now use a CTA in almost every post. In an ordinary Instagram photo, I like to ask my community open questions. 
Instagram tip # 8: regular posting is a must!
It is particularly difficult at the beginning; to stay on the ball continuously. After the initial euphoria, many lose motivation or find it tiring; to always produce new content.
But at this point, you shouldn't give up! Because if you really want to get more Instagram followers, you have to offer them something new regularly.
There is no point in posting a picture once and then letting nothing be heard for three weeks. This behavior is also poorly rated by the Instagram algorithm, which in turn has a negative impact on your reach.
This doesn't mean that you have to post 5 pictures or videos a day, but 1 picture a day or one picture every 2 days is a good cut. From my own experience, I can say that the first 10,000 subscribers are the most difficult. After that, however, it goes steadily uphill. And that's why you should always motivate yourself to stay on the ball and not lose sight of your long-term goal. Because I can promise you one thing: once you get the hang of it, it will be a lot easier for you! 🙂
Instagram tip # 9: use Instagram stories regularly!
In addition to simple feed contributions, the Insta Stories have also become well established and are now part of the standard repertoire of successful channels. So you can show your Instagram followers more of your everyday life and take them behind the scenes. This additional content is quickly produced (mobile phone out and off you go!) and gives your followers an authentic insight into your everyday life.

One advantage of the stories: Your followers will watch them particularly often – sometimes even more often than your feed posts. So don't miss this chance for more visibility!