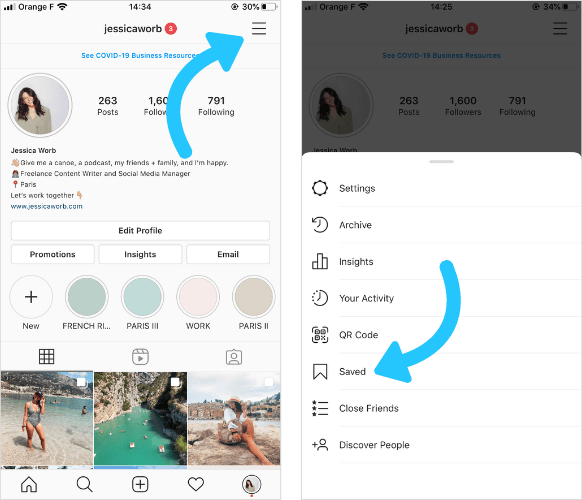 How To Save Pictures From Instagram - Social Point
As we all know, Instagram is the most used social media platform that everyone loves for sharing and consuming creative content that we adore. Almost every social media platform allows users to save pictures but on Instagram, you need to learn how to save pictures from Instagram. Since the platform doesn't allow you to do that, you've got to do something on your own!
So if you're wondering how to save Instagram photos that you created for using some other place or just saving. Or how to save someone else's picture from Instagram? This guide will tell you everything you need to know about saving photos from Instagram.
Whether you're intending to save some makeup look, a recipe to make, your favorite quote, or some beautiful click to save as your wallpaper. In this article, you will find so many ways to download Instagram photos. We will tell you how to do it quick and safely!
So let's get into it!
How To Save
Your
Pictures From Instagram
The process of saving pictures from Instagram that you've created is very easy. We are talking about the pictures that you've captured, edited, and filtered. And post them on your Instagram story or your feed. Here's how you can save pictures from Instagram. The first and foremost step will be opening the Instagram application on your phone. Go to your profile and tap on the settings shown at the bottom of the screen.
Tap on "Account" to see further account settings,
After tapping on the "Account" option, click "Original Photos" If you're an Android user, you will see "Original Posts"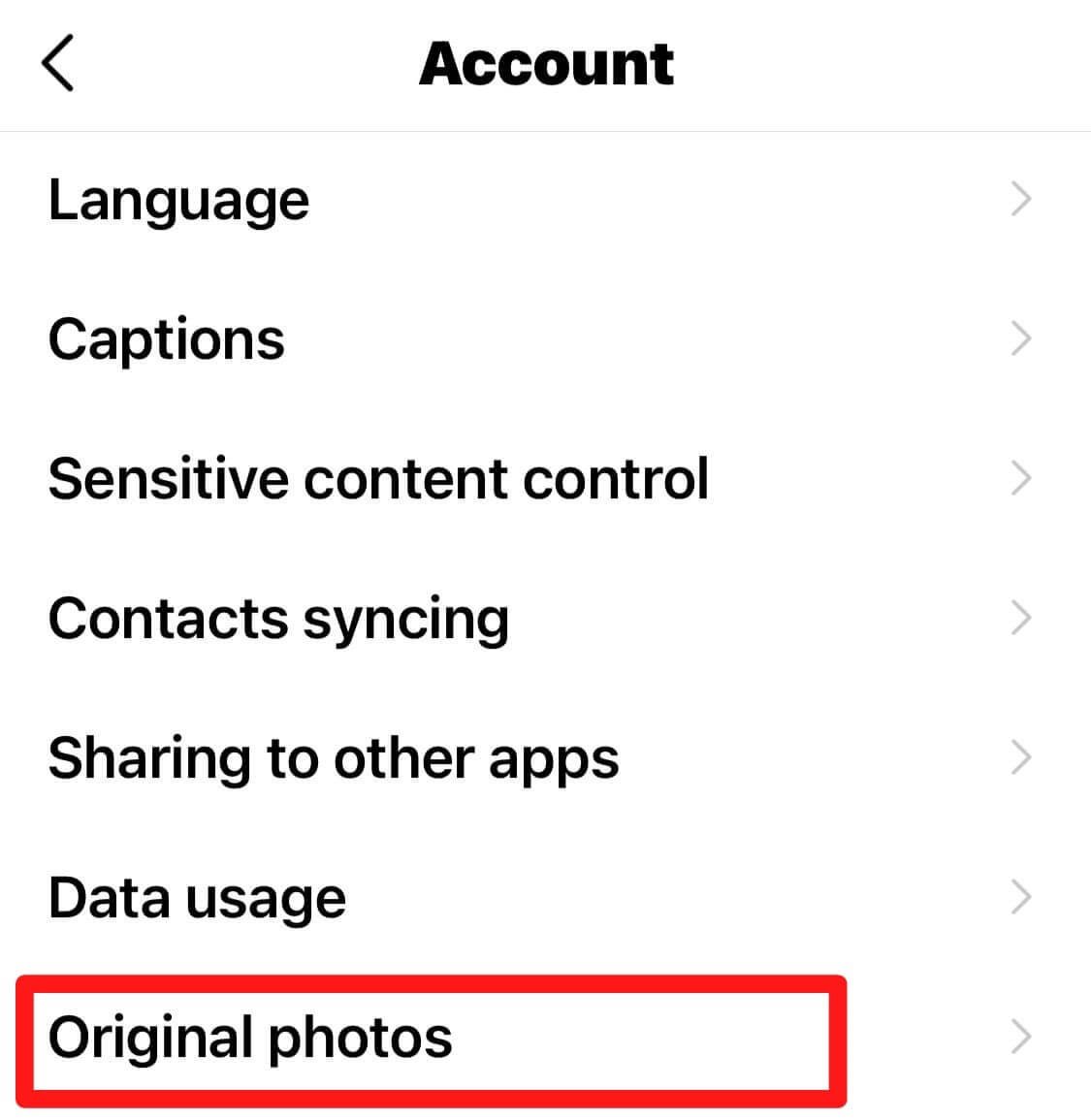 After clicking on "Original Photos" the Instagram Application will now show you the option of "Save Original Photos" Turn it on, and from now onwards, your Instagram pictures will automatically be saved on your Phone.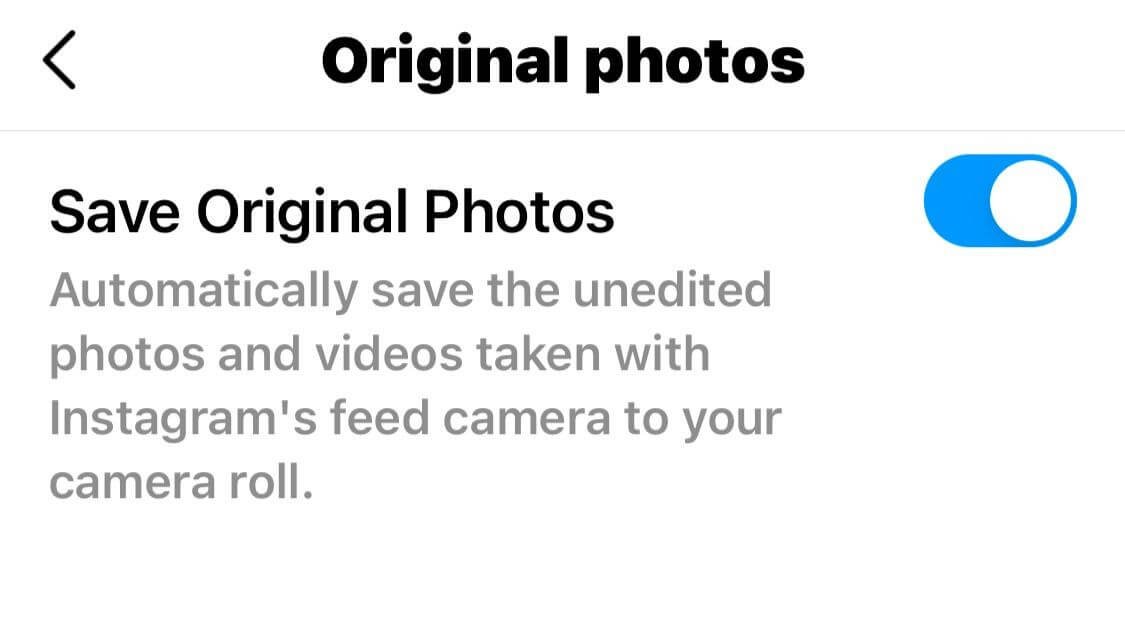 That's super easy right!? Let's move on to how to save someone else's picture on Instagram!
How To Save Other People Instagram Photos
Likes someone secretly or don't want to lose your favorite post in the content ocean of Instagram? Don't worry we will tell you how to save a picture from Instagram easily. 
Saving someone else's picture on Instagram is not tricky at all. But that image has to be a public account's post. The best part is, they won't be able to tell if you saved their content or not. Amazing right!?
So let's start with the first method!
Open any Instagram picture that you like. On the bottom right of the picture, you'll see a bookmark icon. To save a post, tap in that bookmark icon.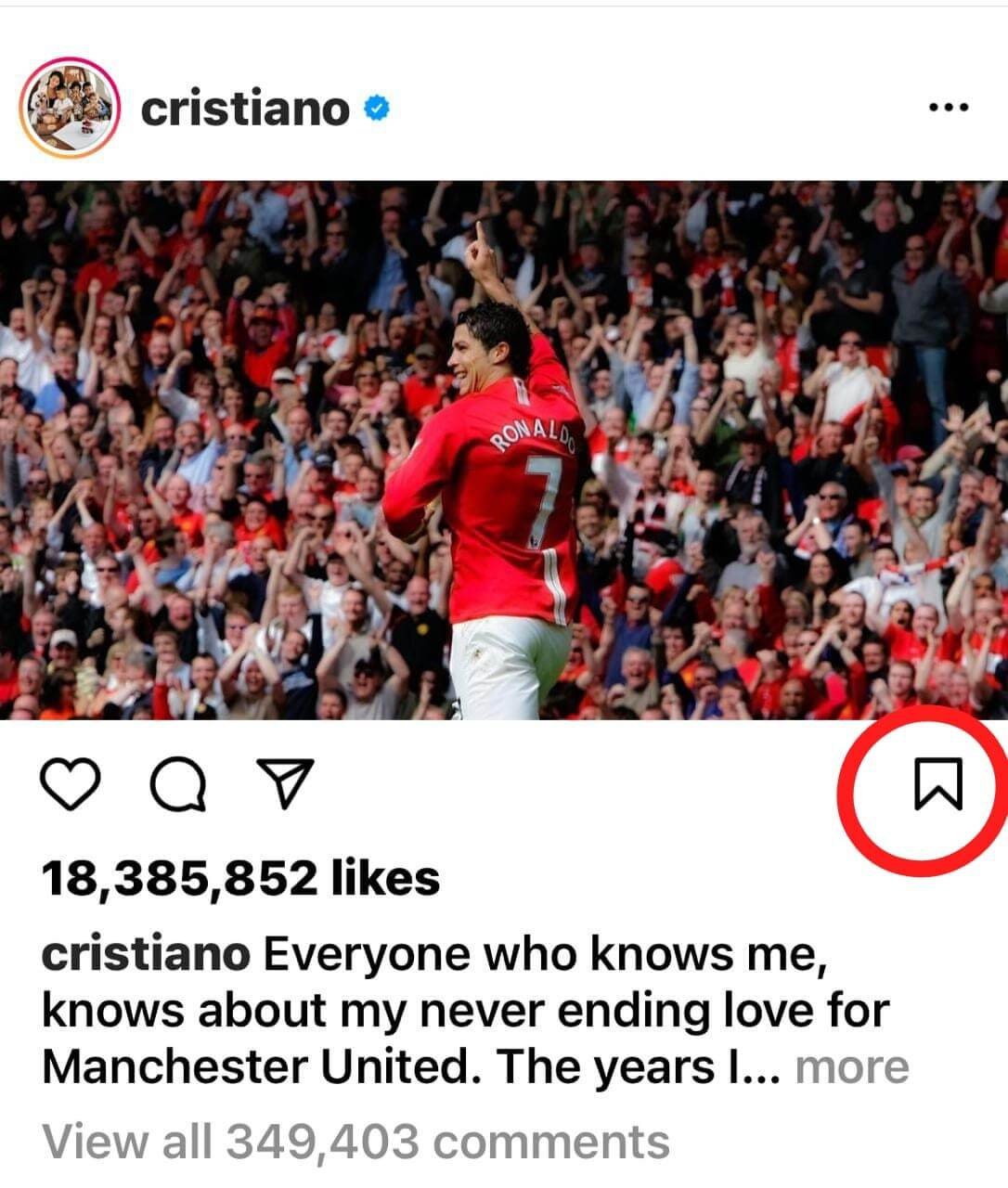 Doing so will add that post to your saved collections.
You can access those posts from the "Saved" folder.
If you want to see the post you've saved earlier, go to your profile, there you will see the option "Saved" Tap on "Saved" You will see all of your saved posts. Only you can access the posts you've saved. No one will ever get to know about your saved collection.
This is the most convenient way to save pictures on Instagram. These pictures will not be downloaded into your phone memory. Moreover, you can lose these posts when the owner deletes them from their Instagram feed.
How To Save Pictures From Instagram On PC
Saving pictures from Instagram on PC is a very straightforward process. But make sure to use it for personal use only. Don't use this process for evil acts. Due to copyright issues, Instagram willingly does not let you save your picture on any medium. But, you can use this method, sneak around a little to know how to save pictures from Instagram on PC and laptop.
Open Instagram web and log into your Instagram account. After logging in, go to the picture you've been meaning to save. Right-click on the picture and select "View Page Source" as highlighted in the screenshot below.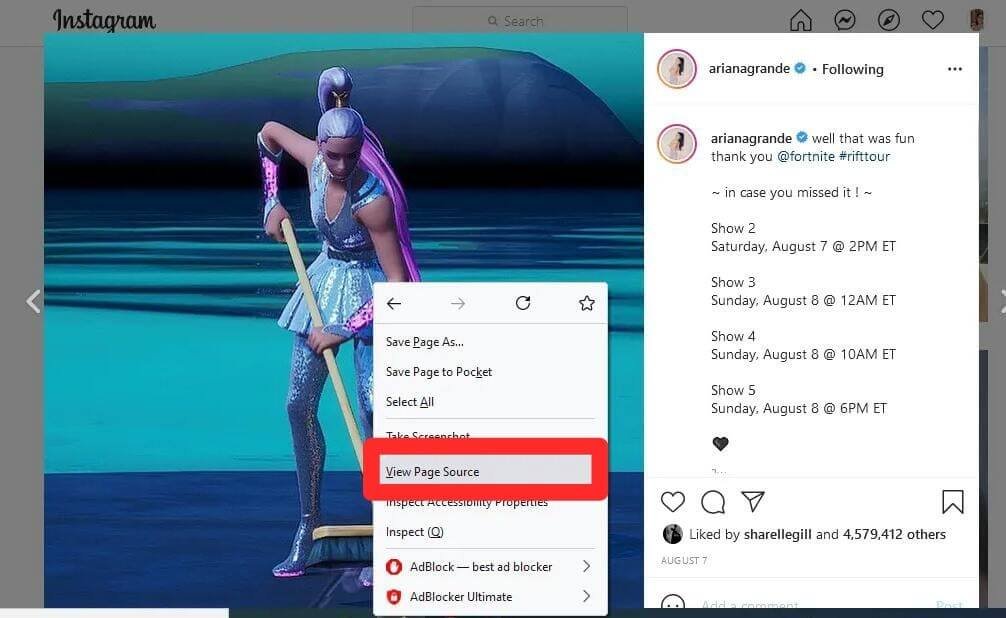 Now you will see the page source in the new tab. The first .jpg link will be your picture's source in the following source code.

Copy the URL in "og: image" that appears in the quotation after content.
Now you need to paste this URL into the new tab. You will see the image loaded.
Right-click on the image and click on "Save Image As" Your image will be saved on PC. You can use it anywhere.
Download Instagram Photo through Copy URL
I'm going to show you how to save photos on Instagram by using this unique method. It's simple, straightforward, and easy to do. 
So here's how to do that;
Open the Instagram Application and go to the picture you want to save. Tap three dots on the top right of the image. A menu will appear with different options. Tap on "Copy Link"
Open the browser on your phone, hold the URL tab. Tap "Paste and Go"
A picture will show up. It's the same picture whose link you copied. Select the photo, hold and tap "Copy"
Open the Notes application on your phone. Click to open a new note, press and hold the screen. Tap "Paste"
Now you'll see the image appear in your note. Tap the "share" icon as shown in the picture below. Click on "Save Image" Now, the image will be saved in your Camera Roll.
Ultimate Benefits of Saving Picture from Instagram
Helps Collect and Create User-Generated Content
Saving Instagram posts that have been shared with your brand name mentioned in it. It helps you collect all the content that has been shared by your customers. You can make collages and share them on your news feed by mentioning the picture's author. You can also get an idea to create more content for your audience by seeing what type of content they are sharing. What do they expect you to share? To do this, you need to learn how to save pictures from Instagram. This article was all about that!
Keep Track of Your Competitor's Posts
The best part of saving Instagram pictures is that no one will ever get to know. You can save them privately to make good use of creating content.
Keeping track of what your competitors are up to is a healthy habit. It keeps you motivated to generate even better content for your audience by performing marketing competitor analysis. You can save their particular posts to see which one of them gets the highest engagement. Keep track of their weak points by reading comments from the audience on their post. It will help you make better decisions about your social media marketing posts.
Future Posts/Campaigns Ideas
If you are in the Instagram business, you must know how important it is to arrange giveaways and adopt new campaigns to attract more audiences to your business. Saving Instagram photos is a great way to collect content ideas for your next post. Firstly, you won't run out of content ideas. And lastly, your audience will adore you to keep up with Instagram trends.
Conclusion
Learning how to save Instagram photos is great if you're doing it for inspiration or fandom. However, get yourself familiar with the fact that Instagram pictures have copyright issues. You don't become the owner after saving it to your camera roll. Use Instagram pictures for your inspiration and more productivity boost.